THIS PAGE CONTAINS EXCELLENT HUNTING AND FISHING VIDEOS INCLUDING THIS SHORT VIDEO ON USING THE APP.

Midwest Outdoors Magazine and TV Show provides some of the best outdoor programming, videos and in depth coverage of hunting, fishing, cooking, travel, gear and entertainment for the sportsman.

The Outdoor Channel provides quality outdoor information and entertainment
https://outdoorchannel.com/
Exciting outdoor programming can be seen on the Sportsman Channel
https://thesportsmanchannel.com/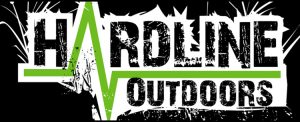 Some dynamite Waterfowling with Hardline Outdoors

Duck and Goose Hunting on a Wisconsin lake
Join the staff from Hardline Outdoors as they scout for Canada Geese.
Great Ducks Unlimited video to introduce young hunters to waterfowling
https://www.facebook.com/DucksUnlimited/videos/10155557827499617/
Gen7outdoors, the next generation of online outdoor programming.
http://www.gen7outdoors.com/
Its time to head north with duenorth outdoors.
http://www.duenorthoutdoors.tv/about-us/
A legend in fishing and outdoor television, check out Joe Bucher TV
Joe lands a monster Musky
http://www.fishingwithjoebucher.com/
Michigan gone wild
http://michigangonewild.com/
Minnesota Bound
http://mnbound.com/
For the best in Pennsylvania hunting and fishing action check out Leatherwood Outdoors
https://huntervids.com/videoscategory/imported-leatherwood-outdoors-videos/
Webshire Kennels, Larsen Wi. Expert dog training, boarding and breeding. Click on the link and take their virtual tour
http://www.webshirekennels.com/
For the very best food for your dog, call Steve Raehl, located in Winneconne Wi,
distributor of Country Vet Foods. 920-379-4468
Are you tired of the crowds on public land? Basecampleasing can set you up with a private land lease.
http://www.basecampleasing.com/
The spirit of the wild